1
« on: July 12, 2018, 12:43:01 PM »
Hello Brian.
This library
GD23ZU
supports the MCUs described in the repository; STM32F1x, STM32F4x and STM32F7x, Teensy 3.5 / 6 It hurts with your fabulous NHD screen then use an Arduino MEGA MCU.
If you want to playback video in Arduino MEGA, then you have to use the "sister" library called
GD23Z
from this repository;
https://github.com/lightcalamar/GD23Z
After many frustrating moments, decide my friend (@TFTLCDCyg(MexSpa Team)) and I solve the main thing, use power MCU, Teensy is a very good option, its versions 3.5 and 3.6 have SDIO microSD reader on board and work very fine.
But other MCU's like the ST STM32F767ZI Nucleo is great for a project where up to 3 SPIs are needed and we have achieved it;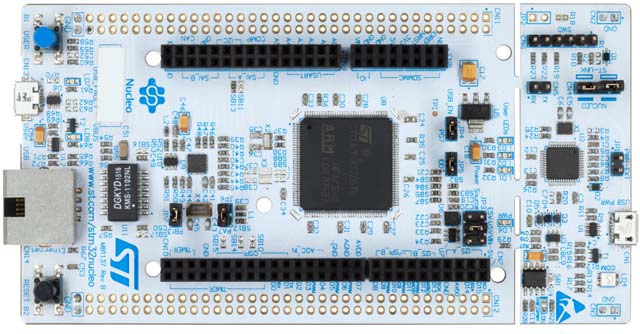 However, we have our forum where we can give support in 3 languages such as Spanish, English and French;
https://ft81xmania.com/comunidad/index.php
Bests regards! Tomas.